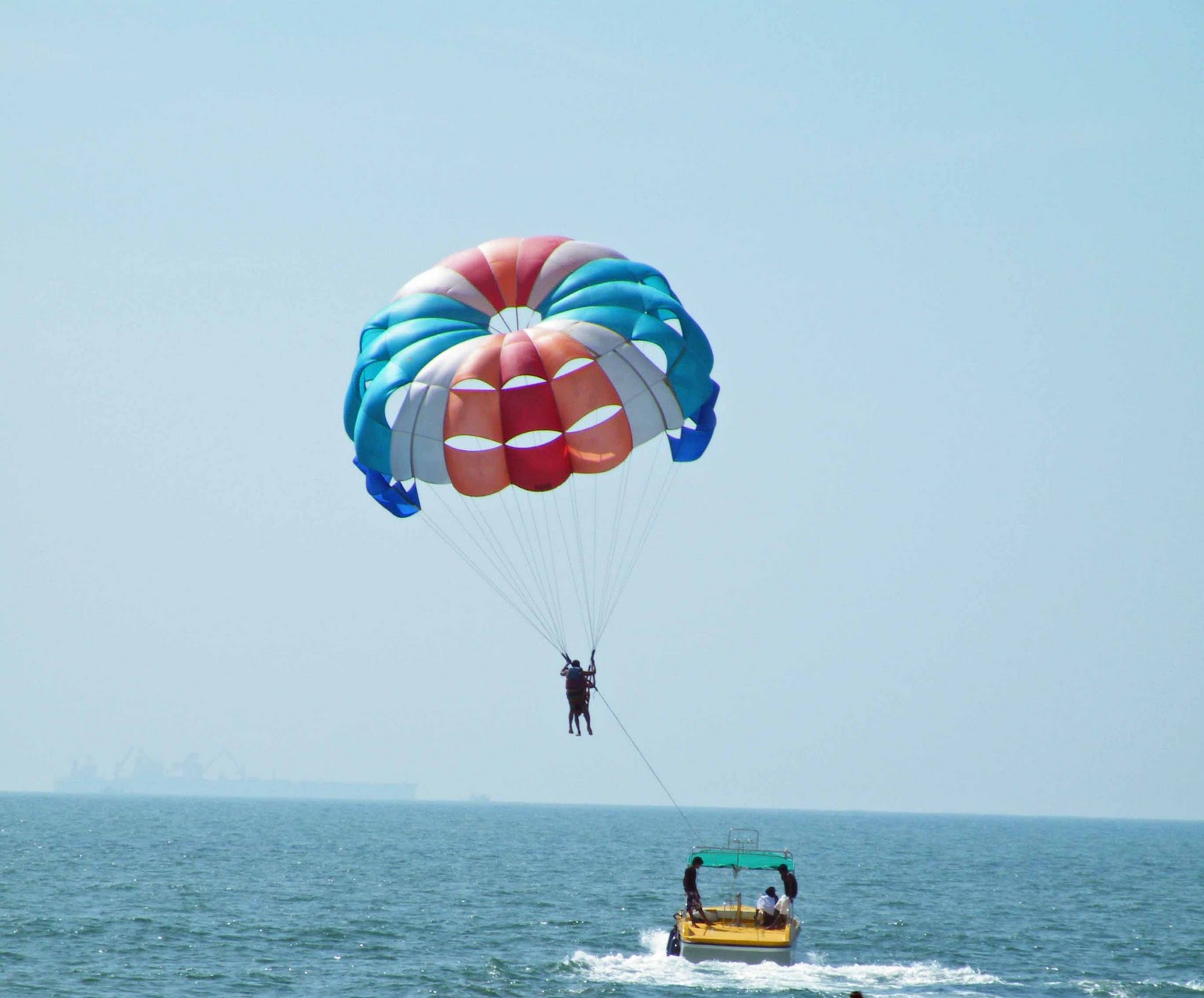 Parasailing
Parasailing in Sri Lanka Soar Above the Turquoise Waters of Paradise
Experience the thrill of parasailing in Sri Lanka and indulge in breathtaking aerial views of pristine beaches.
Discover the top parasailing locations, learn about safety measures, and uncover fascinating facts about this exhilarating water sport. Plan your parasailing adventure in Sri Lanka for an unforgettable high-flying experience!
Welcome to the captivating world of parasailing in Sri Lanka! With its stunning coastline and crystal-clear waters, this tropical island paradise offers the perfect backdrop for an unforgettable aerial adventure. Prepare to take flight and witness the breathtaking beauty of Sri Lanka's beaches from above as you partake in the thrilling water sport of parasailing.
Bentota: Immerse yourself in the idyllic coastal town of Bentota, known for its picturesque beaches and excellent water sports facilities. Take to the skies and enjoy panoramic views of the coastline as you soar through the air on a parasailing excursion.
Mirissa: Embark on a parasailing adventure in the serene coastal town of Mirissa. Let the warm ocean breeze carry you above the turquoise waters, providing you with a unique perspective of the beautiful beaches and surrounding landscapes.
Negombo: Located just a short drive from the capital city of Colombo, Negombo is a popular destination for water sports enthusiasts. Experience the thrill of parasailing here and witness the stunning views of the coastline while being suspended high above the glistening sea.
Interesting Facts about Parasailing in Sri Lanka:
A Bird's-Eye View: Parasailing offers a rare opportunity to soar like a bird and witness the world from a different perspective. Take in the stunning vistas of Sri Lanka's coastline, with its golden sands, azure waters, and lush greenery.
Safe and Secure: In Sri Lanka, parasailing operators prioritize safety by adhering to international standards and guidelines. Trained professionals ensure that all equipment is in top condition, and safety precautions are followed for a worry-free experience.
No Experience Needed: Parasailing is suitable for participants of all skill levels, including beginners. You'll receive proper instructions and be harnessed to a parachute before being gently lifted into the air by a boat, making it accessible for everyone to enjoy.
Thrills and Tranquility: While parasailing can provide an adrenaline rush, it also offers moments of serenity as you glide through the air, feeling weightless and at peace with the world around you.
Unforgettable Memories: Parasailing allows you to create lasting memories as you capture stunning photographs and videos from high above. It's an experience that will be etched in your mind forever.
As you plan your parasailing adventure in Sri Lanka with Casons Travels, remember to check the weather conditions and safety measures provided by each operator. Whether you're a thrill-seeker or simply seeking a unique perspective of the island's natural beauty, parasailing in Sri Lanka promises an exhilarating and awe-inspiring experience that will leave you with unforgettable memories.

Why wait !? Call us now for the latest and the best rates available !